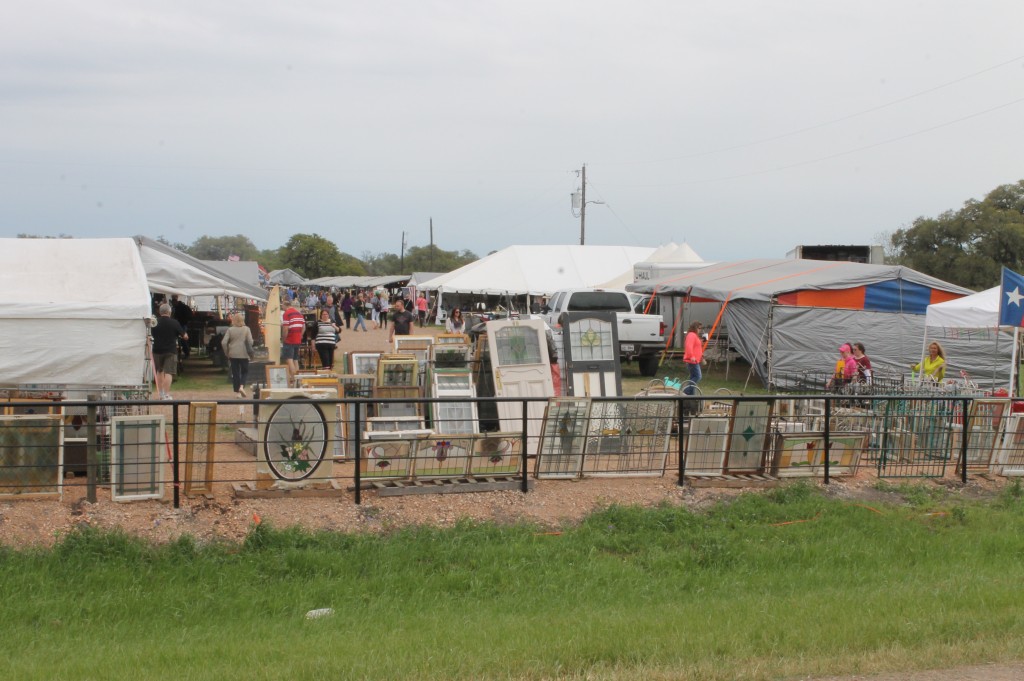 I'm not quite ready to start the countdown clock for the Round Top Antiques Show; it's too soon.  But I supposed there is no harm in posting pictures from my last trip there.
Round Top is a small (very small, population 93 on a normal day) town in the Hill Country of Texas.  A coveted place to live, acreage is quite pricey.  I am told by my sister that Governor Perry is building a home in Round Top.
In the spring, the fields along the highways and byways are saturated with the color from the wild flowers, the blue of the bluebonnet or the poppy color from indian paint.  Long Horn's gracefully graze as if it's summer and the architecture of the old farm houses remind you of the German influence that settled in much of the Hill Country.
Twice a year, this sleepy little town  completely transforms into an antique mecca.  Dealers from all over the world, with price points that range from reasonable to ridiculous attract over 3 million people.  My sister and I go and make a weekend of it.  We stay in Belleville which is about 20 minutes away.  All the more coveted B & B's have legacy bookings, with the same people booking every show, so it's difficult to get something closer to Round Top unless blind luck steps in.
Here are a few shots.  Trust me when I tell you it doesn't even begin to capture the sheer volume one can expect to see at each show, in the spring and fall.
I'll be posting some updates for the renovation next week.  We'll have some major framing completed this week, so the pictures can show the progress.
I hope you find some inspiration.
Always,
Cindy
xoxo